Chocolate Pearls has the googly eyes for Beyonce!
This diva is a great performer and blows us away in with her harmony! Beyonce never disappoints in the wardrobe department either: onstage, hanging out, videos, or red carpet. Here are some of CP's favorite Beyonce outfits: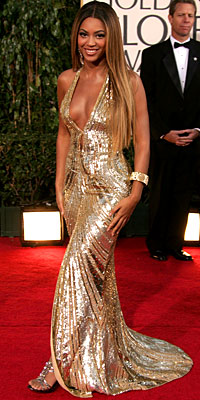 Golden Globes 2007
Dressed up or down Beyonce has it going on! Do you have a favorite Beyonce outfit? Please share!!
Who are some of your favorite celebrities?